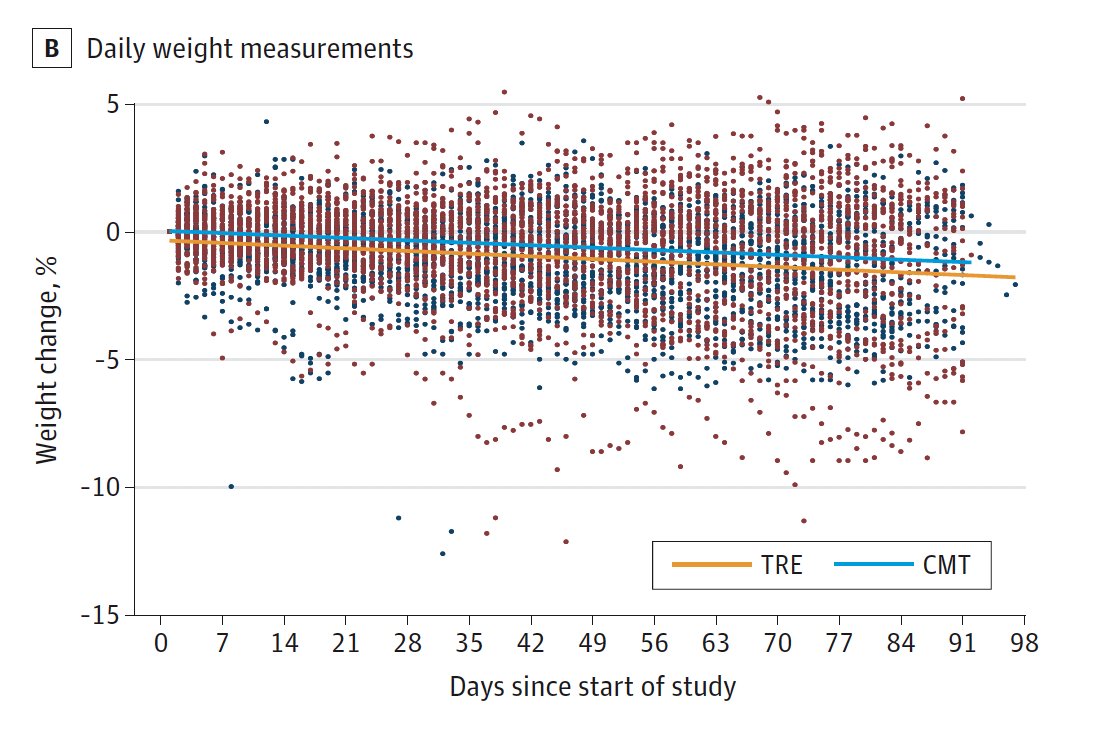 What seemingly was an interesting study came out today (Sept 28, 2020) on a comparison of traditional eating timing vs time restricted eating (TRE). With all the media hype around fasting, this seemed to hold promise of potentially showing some insight as to whether a 16:8 approach offered value over the traditional 3 meals a day we all know. What was the conclusion? There was no statistical difference between the two approaches.
Is that surprising? No.
The two cohorts were simply split up to normal eating and TRE. There was no guidance on meal makeup, calories, etc. Participants were just instructed to eat a given time window. There was also no consideration for the individual's hormonal health, metabolic state, microbiome, etc. Like every other dietary study, controlling for every variable is impossible. Although we want to have that clear, double blind, placebo controlled study that shows a binary outcome that something works, it's just not possible from a time or financial perspective today.
Does this mean TRE doesn't work? Like anything in functional health, "it depends on the individual". The only thing we can conclude from this study, is that purely comparing a feeding time windows with no other variable control, does not have a significant difference at a population level.
Dr Ethan Weiss had a long Twitter post on the study if you would like to learn more about the take aways and next steps. https://twitter.com/ethanjweiss/status/1310595463452614656
And the link to the study
At Biocanic, our goal is to help practitioners identify the individual health interventions faster and more effectively which will drive the outcomes their clients are looking to achieve. We do that by being laser focused on helping practitioners make sense of the data and helping them scale and see more patients, more often.
To learn more about Biocanic, and sign up for an account, visit us at https://www.biocanic.com/learn-more/