Functional Summary
Save time analyzing data from multiple forms and labs
Aggregate all of the information from your intake forms, assessments, and objective lab data to give a snapshot view of your client. Hone in on what's going right and what needs to be improved to get on the path to better health.
Lab test results at your fingertips
Centralize all of your client's lab reports in a simple and easy to access interface. Biocanic gives you and your client access to their labs at your fingertips.
Get started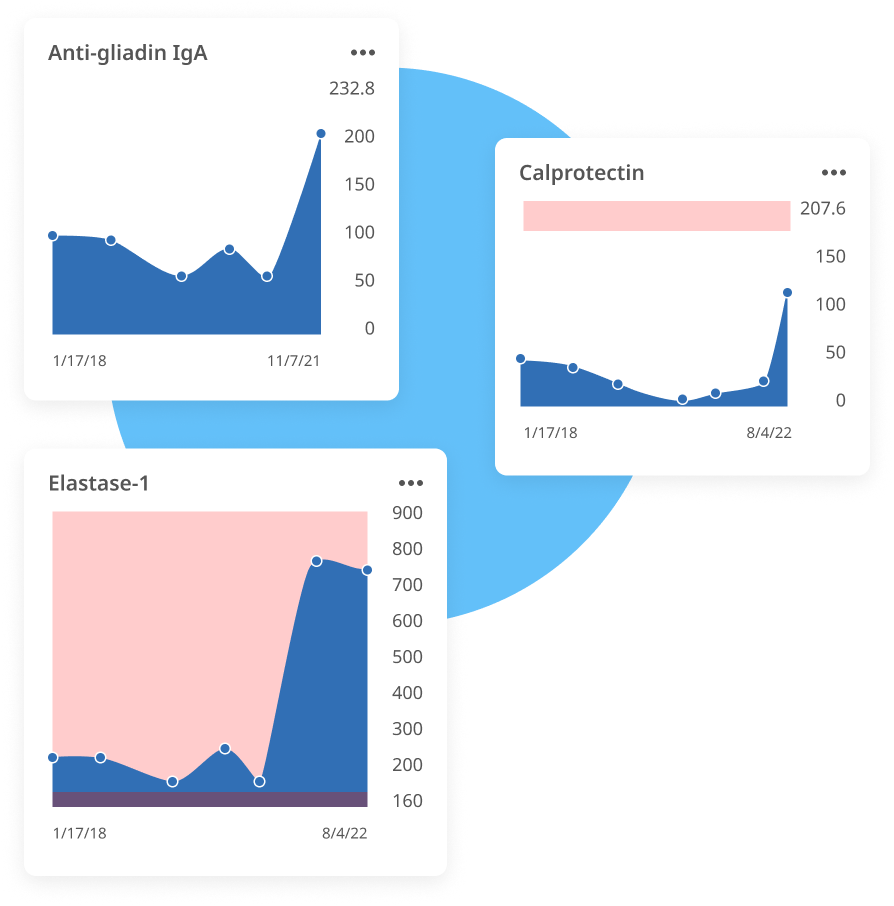 No more trying to connect the dots
No more switching between multiple PDFs trying to connect the dots. Biocanic process all of the key information and gives you and your client a consolidated view of all the key lab data and assessment data to help you quickly assess see their health changes over time.
Get started
Snapshot view of your client in seconds
Save hours of preparation work and add more clients to your practice.
Engage with clients & keep them on track
Biocanic's delightful user interface helps you show them what's going right, and what they need to work on. Keep them engaged by highlighting the lab metrics which are underlying their biggest health issues.
Get started
Still Have Questions?
Let's Talk!